I'm very excited to announce the arrival of Paris MacGibbon at Gertrude Street Yoga, who will be joining me in my cosy little room to work on Saturdays: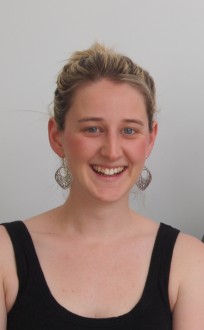 Paris is a longtime client and friend of Inspiral Bodywork, and a first-class Remedial Massage Therapist of many years' experience.  With an established clientele and a special interest in pre and post natal massage, I know she will book out quickly!  If Saturdays are your preference for a treatment and you would like to place yourself in the wise hands of an experienced and knowledgeable therapist, I urge you to give Paris a call.  Here is everything you need to know about Paris:
Starting from the 21st of September, Paris MacGibbon will be offering Musculoskeletal and Remedial Massage treatments from Gertrude Yoga and Healing Centre, on Saturdays and also every third Sunday of the month.
The types of treatment that Paris offers include:
Massage
Trigger Point Therapy
Myofascial Release
Myofascial Cupping
Gentle joint mobilization
Stretching
Whether you have an injury, are suffering from chronic pain and muscular tension, or just need a relaxation treatment, Paris' work centers around the core of your health concerns to alleviate symptoms from the cause. Some common reasons for treatment are:
Headaches
Muscular tension including Neck and Back pain
Injury rehabilitation assistance
Arthritis
Stress, Anxiety and Depression
General Health and Wellbeing
Pregnancy and Post Natal Massage
Musculoskeletal maintenance for people who work at a desk, play sports, participate in other exercise activities such as the gym, running, and even gardening!
Paris is a passionate Musculoskeletal and Remedial Massage Therapist with over 5 years of experience in the natural health care industry. She is dedicated to helping people improve and maintain their peak health and wellbeing. Part of this process is teaching patients how to take responsibility for the health of their own bodies through living a holistic lifestyle- including healthy eating, exercise, stretching, relaxation and of course regular massage!
Paris completed a Bachelor of Health Science (Musculoskeletal Therapy) in 2008 and has since worked in various setting including multimodality clinics, home visit massage, corporate settings and also massaging at a drug and alcohol rehabilitation retreat in Victoria.
Paris has a special interest in helping women pre and post-natal cope with the many changes their bodies go through during pregnancy and beyond. The use of a specially designed pregnancy mat allows patients to lie on their tummies comfortably and safely during the massage.
Paris is a member of the Australian Association of Massage Therapists (AAMT) and can offer Private Health Insurance Rebates to those who are covered for Remedial Massage.
To make an appointment, call Paris on 0439841987.