I enjoy the variety of experience which bodywork offers, from the treatment of musculoskeletal pain, sports injuries and headaches, to the restorative benefits of relaxation massage.  I believe in a holistic approach to massage, and its unique ability to provide the recipient with a deeper connection between mind and body, allowing the body to heal itself. Allowing yourself the time for a treatment is the first, important step in self-care. Now, let me nurture you with intuitive, caring touch.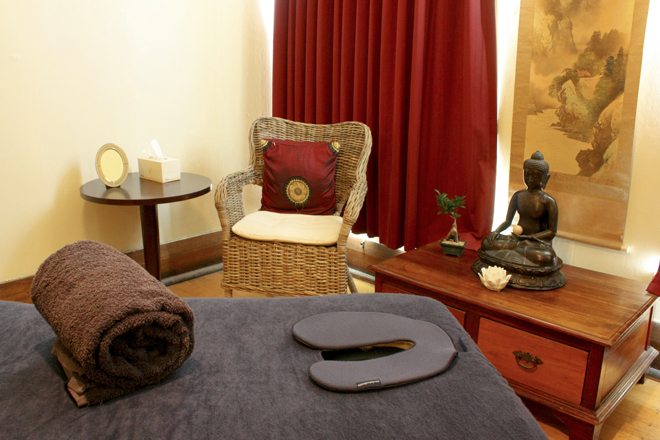 What to expect from a treatment: A typical session in an hour in duration, but 90, 45 and 30 minute sessions are also available.  Our session will commence with a thorough discussion of your health and wellbeing status and what you wish to achieve.  Depending on the presentation, I will often perform an assessment of posture and range of movement to identify areas which need attention, and recommend the style of treatment best for you.  I will usually ask you to partially undress, though this may not be necessary for Craniosacral Therapy treatment.  Stretches or remedial exercises may be recommended.
Conditions which benefit: Musculoskeletal pain and injury, headaches, jaw pain and dysfunction, postural imbalances, scoliosis, repetitive strain injury, post-traumatic injury recovery, scarring, anxiety, exhaustion.
"You can't get beyond the body unless you free the body itself" Ida Rolf